JUPITER will be the first machine in the European Union to be able to perform more than one trillion operations per second, making it the most powerful tool to boost European scientific research.
Next year (2023) will bring the installation of the exascale supercomputer on the Forschungszentrum Jülich campus and will be operated by the Jülich Supercomputing Centre. In addition to supporting the development of high-precision models of complex systems, JUPITER will also help solve many other challenges, such as climate change, pandemics, or more sustainable modes of energy production. At the same time, it will devote itself intensively to the use of Artificial Intelligence and the analysis of massive volumes of data.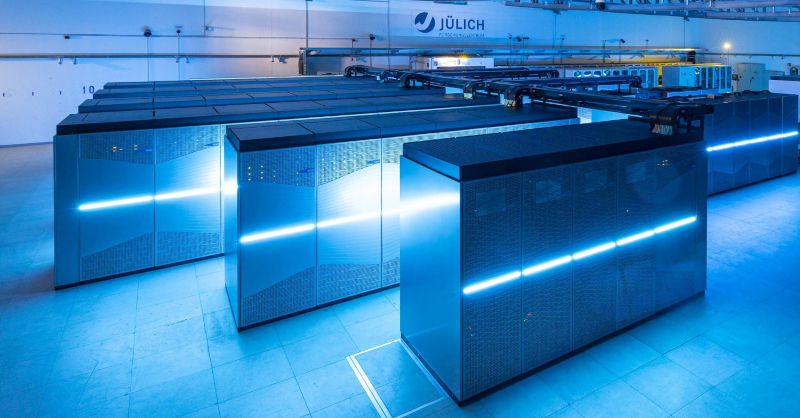 The system will be available to the scientific community, industry and the public sector across Europe.
The first European exascale supercomputer will arise from an investment of 500 million euros, with half of this amount provided by the EuroHPC JU and the rest by the German Ministry of Education and Research and the Ministry of Culture and Science of the German state North Rhine-Westphalia.
For more details about the JUPITER machine: https://eurocc.fccn.pt/en/europes-about-to-enter-the-exascale-computing-universe/