The Minho Advanced Computer Center (MACC), with the scientific and operational coordination of the University of Minho, has organised a series of events and training actions targeting different audiences, in order to improve and consolidate advanced computing skills in Portugal.
More specifically, these initiatives target non-specialists in computer science who require high-performance computing resources to carry out their daily activities, but are not familiarised with HPC programming. These actions are also adapted to academic and business levels.
This commitment to training stems from the need to educate professionals in the field of advanced computing, and "is crucial to the efficient use of the computational resources available at MACC", said João Barbosa, MACC researcher.
Course on High-Performance Computing (HPC)

The course on High-Performance Computing (HPC) took place online between June 7 and 9, with theoretical and a practical components; it focused on introducing HPC-related knowledge to the community of MACC users. More than 160 people participated in this event, promoted in partnership with the University of Minho, MACC and the EuroCC project.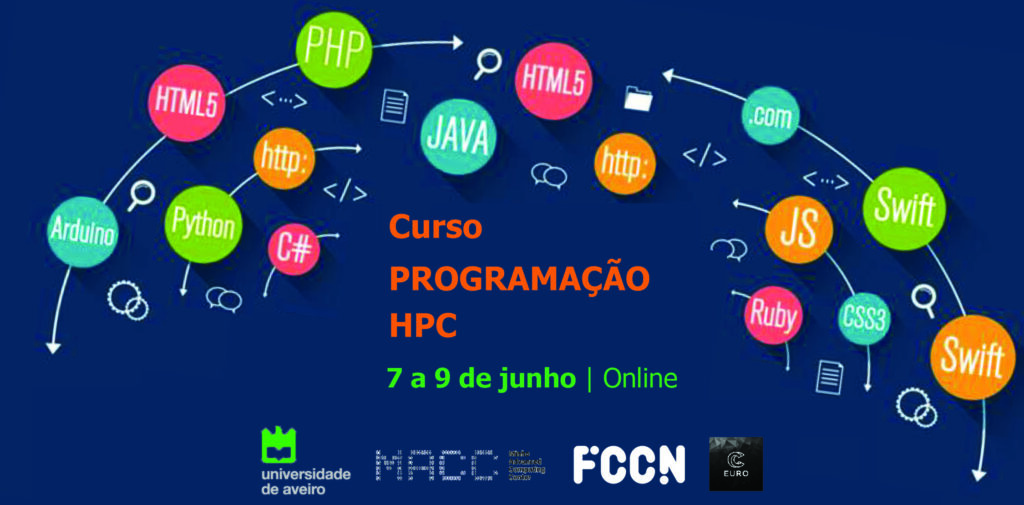 MUG: MACC User Group Workshop

Between June 15 and 18, MACC, FUJITSU and ARM, also in collaboration with the EuroCC project, organised the MUG: MACC User Group Workshop, at the University of Minho. This event welcomed close to 80 participants.
The MUG aimed to train the community of users/potential users of the adequate programming for the new Deucalion machine, EuroHPC's new eco-friendly supercomputer, which will be installed at MACC. The machine will resort to an ARM-based technology – the Fujitsu A64FX CPU used by Fugaku, the world's fastest supercomputer.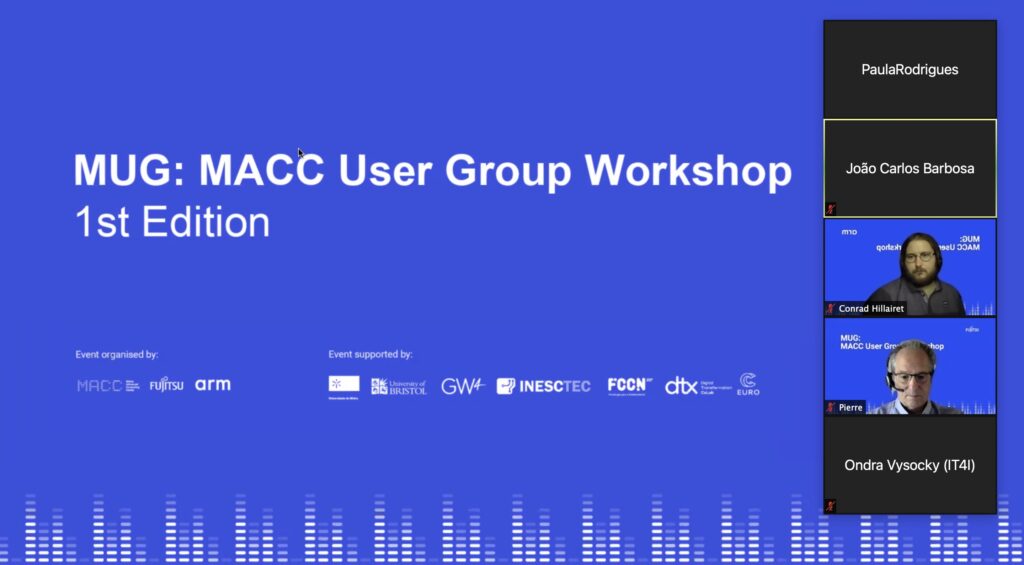 It is important to mention that the MACC team is also preparing future training actions, which "will address issues related to advanced computing, including the presentation of some projects that resort to MACC resources", added João Barbosa.