From July 16 to 28, the EUMaster4HPC program is organizing the International Summer School. Over these two weeks, master and PhD students will be trained to use high performance computing to solve environmental problems, one of the biggest challenges facing humanity today.
The course will take place at the University of Grenoble, in France. Those who are interested can apply until May 15.
Requirements
This course is designed for students with a Master's or PhD degree in mathematics, computer science or engineering specialized in high performance computing.
Participants must be able to follow the given training in English (CEFR B2/ TOEFL 85/ IELTS 5 or higher)
Application
You must submit:
Curriculum Vitae
Copy of your identity card or passport
Copy of your diploma of PhD, MSc or proof of first year enrolment in mathematics, computer science or engineering specializing in high performance computing.
After the application is approved, you still need to send proof of payment (the form for this is on the website).
All documents must be sent to: eumaster4hpc@uni.lu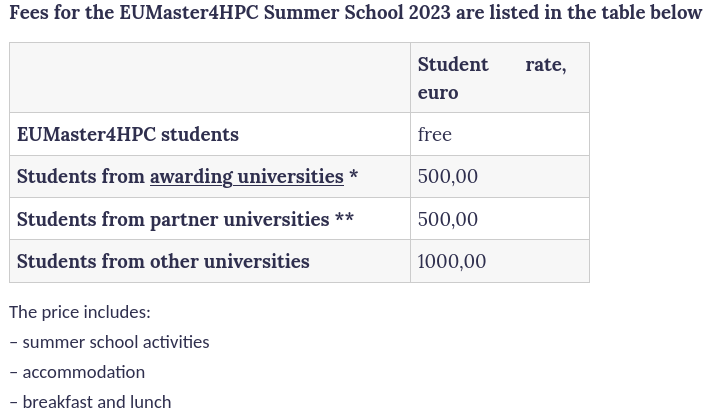 For more information, you can check the EUMaster4HPC website.